Grandma's Little Stinker
Here's my little buddy: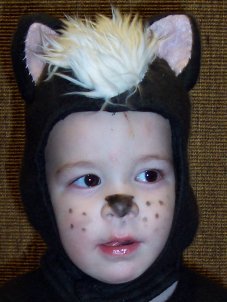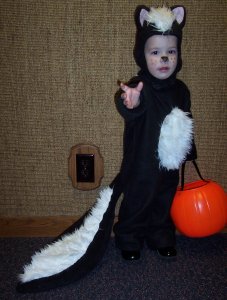 I heard that he had a lot of fun tonight, but he's getting pretty tired in these pictures. I think the costume turned out really well if I do say so myself. I was worried that he wouldn't wear the hood. At first he tried to pull it off his head until we showed him what he looked like in the mirror. We told him he was a kitty (which is sorta true -- a very special kitty, LOL), and then he smiled and really liked the costume. What a dang cutie.
Posted by 2Flower at October 30, 2005 12:04 AM | TrackBack